Why you should use page titles and meta descriptions
The ranking on Google is influenced by page titles and meta descriptions. You can also increase click-through rates with the right settings. A snippet is the preview of the content of a website in the search results. Snippets are generated depending on the search term. In many cases, Google uses the meta description and the meta title of the corresponding landing page to display the snippet.
In mid-March 2020, Google published an interesting video on snippets.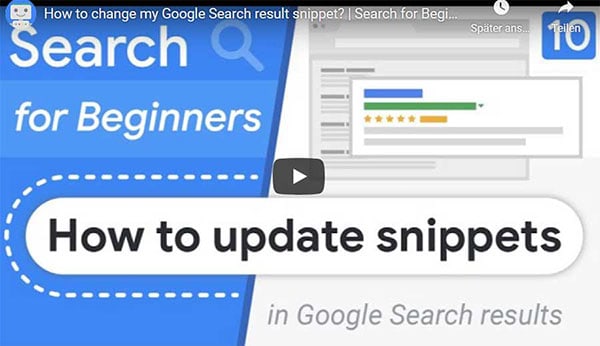 In this video you will learn how to properly design snippets and how to create your page titles and meta descriptions for an optimal ranking. If you're new to SEO, this is a wonderful guide to optimizing your website.
What should page titles for Google SEO optimization look like?
Most users on the net use the page titles to search on Google. They therefore have a decisive impact on click rates. If you have correctly defined your page title, you can be sure that this will lead to increased traffic and more visitors to your page.
– Use short page titles, as Google will automatically shorten page titles that are too long.
– Include the content of your offers in the page title as precisely as possible.
– Do not use unclear terms.
– Define descriptive terms.
– Avoid using repetitions if possible.
– Page titles should be unique and not appear on other pages.
How can you optimize your meta descriptions?
You can use your own meta descriptions in your content management system or in the source code of your website. Google does not have to adhere to this, however. In most cases, Google generates the descriptions automatically.
A readable description of the Google process can be found on this page of Google Support.
The search engine captures and generates the description, which in individual cases best matches the search intentions of the users. With different search queries, it can happen that Google outputs different descriptions. This even goes so far that Google completely ignores descriptions you have written. Google recommends the following when optimizing:
– Meta descriptions should be a short summary of your page content.
– Descriptions that are too long should be avoided as Google will automatically shorten them.
– Meta descriptions do not need to be complete sentences. It can also be prices, product information, authors, authors or dates of publications.
– Use an individually adapted meta description for each individual website.
Optimization of the page title and meta descriptions are the key to your ranking success
If you have a lot of subpages on your website, this can of course be a huge amount of work. The optimization of the page title and the meta descriptions as well as the picture descriptions and ALT tags in pictures are an excellent investment in the success of your website. This ensures you a good ranking and increases the click rates and the number of visits to your website.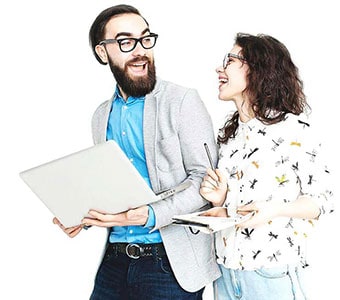 Would you like us to optimize your website for "page titles and meta descriptions"?
Do you want to start right now? Discuss your project with us!