Webdesign
The best web design – modern – effective – user-friendly
Smartphones and tablets have changed the use of the Web and with it the retail and shopping behavior. The percentage of orders and purchases via mobile devices is growing rapidly. If you want to survive in the ever-growing online market, you can not help optimizing your website for the small screen sizes of smartphones and tablets. It is best if the website adapts dynamically to the respective device and screen size. The layout of the website is made "responsive" by the special internet technology. It reacts automatically to the respective terminals of the web users. We can do that with JoeWP | Responsive WordPress.
Your advantages with JoeWP WordPress
Take advantage of our know-how from 20 years of professional experience. We know how important professional support is for your website to function optimally.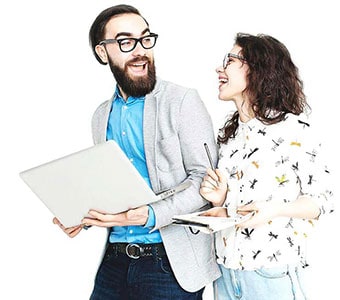 Successful websites are our passion!
You want to start right now? Tell us about your project!
Would you like to have a look at our packages with fixed prices?