WordPress Agency
We are your agency for WordPress & WooCommerce online shops and we work for start-ups, SMEs and large organizations
We design and build custom WordPress websites that are easy to manage, optimized by us, and search engine friendly.
WordPress experts
Convert visitors into customers
Our expertise lies in building custom WordPress websites that are easy to manage and focused on content, performance and search engine ranking.
By focusing on speed and user experience, we offer our clients a clear competitive advantage in search and in converting visitors into customers.
Our websites are a reliable and easy-to-use marketing platform that helps our clients promote and grow their business. We also support individuals who need a bespoke website.
User friendly
More than just a great website design
Websites we build are user-friendly, allowing you to customize your content and optimize it to reach new customers. You need an easy to manage, fast, customizable and optimized website that you can edit without the need for a phone call.
Our team of WordPress professionals will design and build websites to fit your needs rather than limiting you to a pre-made design.
We also offer help in improving and managing existing WordPress websites to make them more efficient and performant.
Technical optimization
WordPress Performance
We attach great importance to the technical optimization of websites in order to successfully complete the page speed checks carried out by Google. There are no spells that make this possible and it's an ongoing process, but it's worth it.
We focus on making websites simple and avoiding too many scripts and files that reduce loading times. In addition, we use lean and optimized themes & designs whenever possible.
concept & planning
A successful website requires careful planning. We advise you on all questions of user guidance, usability, responsive design, retina support and target group orientation.
Design
Regardless of whether you opt for an individual design and a tailor-made implementation or want to start with a high-quality theme – we support you in finding the best possible solution for your needs.
SEO
With our search engine optimization (SEO) we make your company visible on Google and Co. If these steps are neglected, your website will not achieve any ranking success.
Maintenance & Care
Once your website goes live, the work is not over. We provide you with numerous support and maintenance packages to offer you professional website support in the future.
Hosting
Reliable and fast WordPress hosting is essential for a successful website or online shop. We advise you on the selection of the right provider and hoster.
Performance
Speed is a crucial factor on the web, whether for users or Google. In e-commerce, low loading times directly affect the purchase process and abandonment rates. We check and optimize your website.
The Best of WordPress & Premium Plugins
We use premium plugins and tools to ensure your website is safe and secure. A WordPress site is only as secure as the plugins used. Lots of free or outdated plugins make your website vulnerable to hacking and security issues. That's why we invest in the best premium plugins and other third-party apps and make them available to you.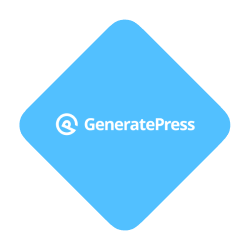 We keep things simple and manageable for you
WordPress should be easy for you to use
While WordPress is undoubtedly a great platform, it can sometimes be difficult for developers to overcomplicate it unnecessarily. However, we have found that many of our clients have problems with their websites, often because they are over-developed.
Therefore, our goal is to keep things as simple as possible. We use premium plugins to enhance functionality, but we don't go beyond the standard WordPress setup, which is sufficient for most websites.
We also believe in transparency and openness. We make sure everything we do is accessible to our clients so they can effectively manage their websites.
Reasons for your WordPress agency JoeWP
Why is this WordPress agency the right choice for WordPress websites and WooCommerce shops?
We offer you a comprehensive service with website creation, website maintenance, website maintenance, construction and development of WooCommerce shops from a single source. We are a WordPress agency that has specialized in the CMS WordPress out of conviction. We have been working with the CMS since the infancy of WordPress in 2003. 20 years of experience with WordPress is an incredible potential that you can use with us. We work professionally and reliably with you.
We plan your project with passion as if it were our own. In doing so, we coordinate the scope of our services in advance to suit your budget. You only entrust us with the work that you need for your Internet presence. In this way we avoid unforeseen costs and your website and / or your WooCommerce shop becomes exactly the Internet presence that perfectly suits your business.
Quality
Professionally created websites are a big challenge on the Internet. Technology and design must fit including optimization for mobile devices. This requires a high level of quality management. With us you will achieve this goal.
individuality
Our solutions are individually tailored to each customer, so that your corporate identity is also secured with your Internet presence. We cannot serve you with products from the homepage construction set.
know-how
We are one of the pioneers of WordPress in 2003. Our long experience makes us a professional WordPress expert. Experienced employees look after your project from start to completion and beyond.
sustainability
Websites and WooCommerce shops from us are absolutely good investments. They are fast, beautiful to look at and highly functional – even after years.
creativity
We think with you. We look for and find the optimal solution for your project. We advise and propose. Benefit from our creative ideas!
WordPress Performance
Performance and loading time of the website are not (anymore) sufficient for good results on Google?
We attach great importance to the performance of a website. The loading time of your website is essential for a good ranking in the search results on Google. We specialize in optimizing your website. We make sure that your website has a loading time of one second or less.
According to Pingdom, our own WordPress agency JoeWP website loads in 0.3 seconds and achieves a "score of 100" in the Google Lighthouse analysis tool in all areas such as performance, accessibility, best practices, SEO and progressive web app. We can also do this for your website under certain conditions. We also offer these services for agencies that cannot implement this goal due to a lack of know-how. Check out our other tips on our WordPress Performance page.
You want to get started right now and get in touch with our WordPress agency?
Tell us about your project!