If you adhere to the four most important things about IT security, you hardly have to worry anymore!
Hacker attack, virus, ransomware, worm. If you adhere to these four simple rules, as a company or privately you are armed against almost all IT attacks.
1. Always keep the operating system up to date and update updates immediately.
By installing the latest updates on your computer, you save yourself damage from hacker attacks and extortion software. This is how you prevent data loss. If your operating system is out of date or is no longer supported by the manufacturer, the risk of being hacked is extremely high. So always keep it up to date. This applies to all computers, whether PC, Mac, server or your smartphone.
All software used should be checked regularly for available updates. It is very important to keep checking whether your web browser is up to date. Incidentally, this applies to all browsers, regardless of whether you use Chrome, Firefox or another browser. Check whether the plugins and extensions you use such as Adobe Reader, Java and Adobe Flash etc. are up to date.
Do you use software from Microsoft?
My advice: make sure you keep them up to date. Microsoft Office, for example, is a gateway for macro viruses. You are well armed with the ongoing updates.
Security updates are no longer offered for Windows XP and Windows Vista. You shouldn't use these versions anymore. They are at high risk.
2. Use the password manager
Do you use the same passwords for all of your accounts, whether Amazon, Dropbox, Facebook, Google, Gravatar, Instagram, YouTube, Mailchimp, Skype, Soundcloud, Tumblr, Twitter, VISA, Vimeo and Wordpress as well as mailboxes?
That's not a good idea! If you are hacked, you will lose all your access and data.
So my advice:
Do not use a password twice.
If an online service is hacked, the e-mail addresses with the passwords retrieved by this service are also tried out on other services. Attackers can use the data from a Facebook hack to break into your other accounts.
How can you easily prevent this?
I'll tell you if you read on here!
A simple and practical thing to prevent this from happening is to manage all of your passwords with a password manager. The passwords are all provided there with a general key and stored in the cloud. Do you have concerns about the cloud? Don't worry, your data is stored very securely in the cloud with the use of a good password manager in conjunction with a perfectly encrypted password.
You can find a small overview of password managers here: Organize your password chaos! Helpful password manager portrait.
The general key or the main password can also be generated and easily remembered in the following way: Just remember a sentence such as "My first trip was to the Algarve in 1999" and use the first letters and numbers This sentence is case-sensitive for the password – this is how: "MeRwadAiJ1999". Perfect … right?
Particular care should be taken with the password for the e-mail account. Since it is the most important password, you should definitely only use it once.
You use additional protection when you use two-factor authentication for certain online services.
3. Regular backups of all your data
There should still be companies and private individuals who, despite all the risks, do not back up their data continuously and at short intervals.
Are you or your company one of them?
My advice:
Regular backups are indispensable for both private individuals and even more so for every company. If you or your company are hacked or your data has been encrypted with ransomware, it can be restored at any time via the backup. Preventing data loss is one of the most important tasks in a company. The total loss of data means the loss of the basis of business for all companies and ultimately bankruptcy.
You can find more information on this topic here: https://joewp.com/wordpress-sicherheit/
4. Use common sense
Modern cyber attacks rely on social engineering. In most cases, however, the attack applies to the "human" vulnerability. Be skeptical, for example, when it comes to transfers or direct debits via PayPal, which you should confirm by email or SMS.
Requests to open e-mail attachments from unknown senders should never be followed.
There are certainly a number of other measures to increase security in modern Internet traffic. With the aforementioned 4 rules you are already very well protected.
If I can help you with further security measures, just contact me by email.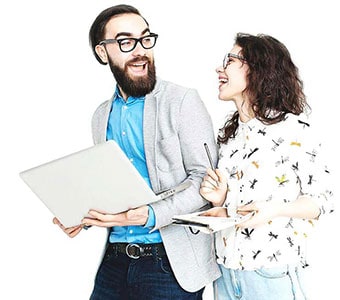 You want to have your website checked for functionality?
We check your website and send you the results.